Ding's tall build and ready smile, matched with a natural leadership ability, has always served him well. In his youth, it served his rise to prominence in the gang that ran his local Asian town, a lifestyle that led him to commit a multitude of crimes.
His life would drastically change, however, at the age of 18, when Ding was presented with the gospel of Jesus Christ, and the Lord gave him eyes of faith. Ding immediately had a desire to serve the Lord in full-time ministry, and, in the Lord's grace, he was blessed with a growing church. Despite his success, Ding continued to be burdened by his lack of training. That burden led him to Grace Bible Seminary (GBS)—The Master's Academy International's member school in Singapore.
Despite his success, Ding continued to be burdened by his lack of training.
Brother Ding described his joy at being able to receive biblical training, "I've never had formal training, and it is my greatest joy to be able to sit in class to learn from TMAI's faculty and interact with my fellow students. The structure and clarity that the teachers bring, have given me confidence in approaching various genres and scriptural books. Presently, I am preaching expository sermons from the book of Ephesians and Romans on a weekly basis. Ministry is my greatest joy." And the Lord is blessing brother Ding with a fruitful ministry. Last year Roger Ng (Director of GBS) baptized 17 members of brother Ding's church, including his paraplegic sister, in a homemade bathtub.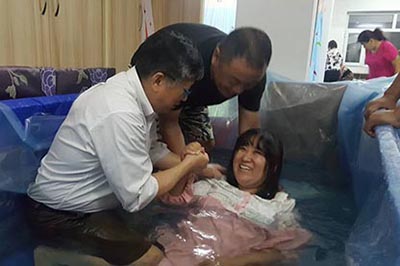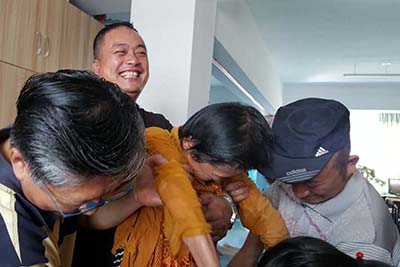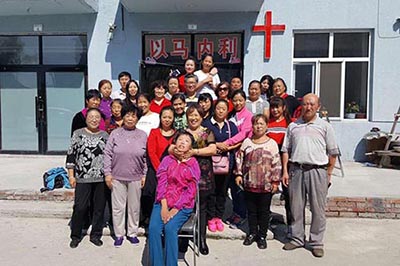 Speaking of Brother Ding, Roger said, "Brother Ding is a totally changed man now. After so many years he still keeps his habit of early prayer meeting with a few of his faithful members at 5am every morning. His church members are very fond of him, especially older brothers and sisters whom Ding continues to show love by taking them to the hospital and visiting them in their homes, besides faithfully expounding the Word of God to them week in and week out."
The truth of the gospel continues to change lives all over the world. Thanks to the service of men like Brother Ding and their desire to accurately proclaim the truth, the Word of God continues to reach every corner of the globe. Keep Brother Ding, the faculty of GBS, and faithful ministers of the gospel in your prayers. Thanks for your continued support in training shepherds to accurately handle biblical truth.