Gianluca is a graduate of Italian Theological Academy (ITA), where his eyes were opened to expository preaching and biblical pastoral ministry. After graduation, he came to the United States to continue his pastoral preparations with the plan to return to Italy to plant a church and support the TMAI training ministries at ITA. He did not anticipate, however, the path he was about to take.
Everything seemed to be going well until Gianluca started having trouble in his mouth. He went in for surgery, and after nine hours, he found himself lying in a hospital bed with only half his blood remaining in his veins, nearing the point of death. Feeling both surprise and horror at what was happening, he heard the following words from an oncologist: "I don't give you any hope. Your situation is drastic and you may die even now while we speak. In fact," he added, "I don't even know how you can still be alive. You have a full, advanced stage of Leukemia."
Gianluca recalls that moment, "I had my arms opened with my fists closed, fighting for life, attached to a machine to clean my blood from the excessive white cells that were in my veins. It was already three days that I had gone without eating or drinking because of the oral surgery. I was so weak and tired that I literally felt my life slipping away."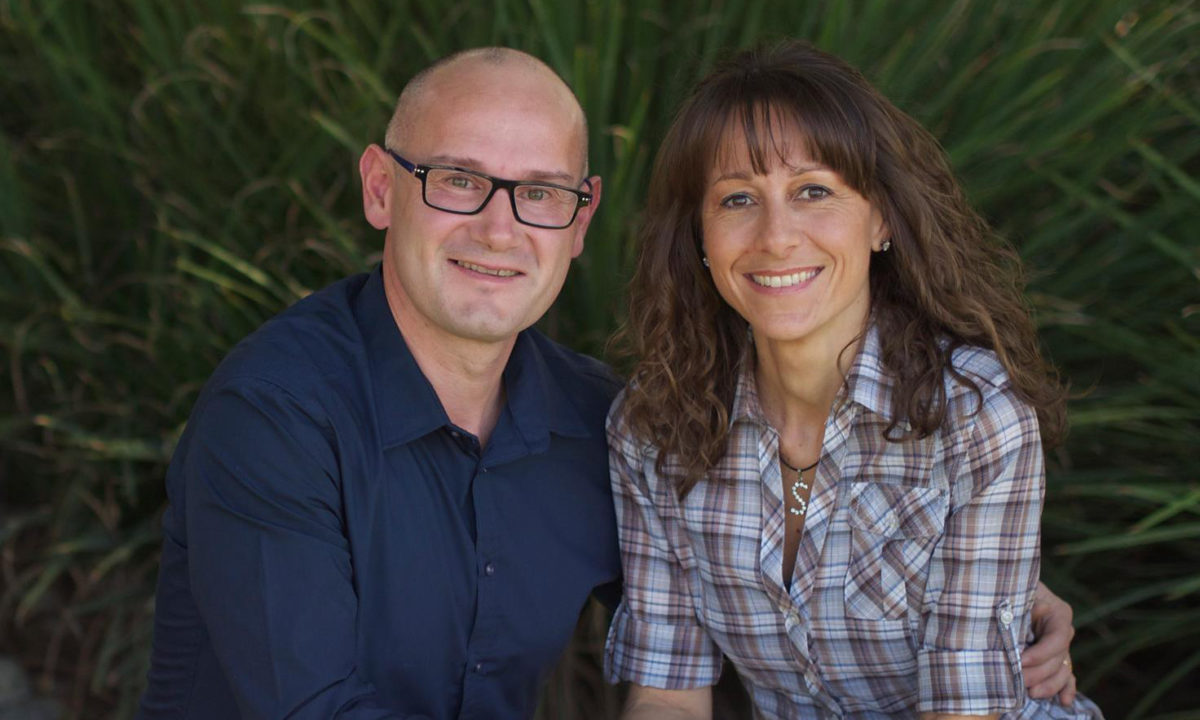 "In a moment of great discouragement, I remember crying to the Lord, 'Why, Lord, are you allowing this? I don't understand. You called me to come here to study, I followed your call, and yet you are letting me die in this place, far away from my home and family, leaving my wife alone here, and dashing all my hopes and dreams to do gospel ministry in Italy. Why?'"
"And I remember," he continues, "that despite my limited faith, God answered my cry for mercy, and helped me in that moment of affliction. He brought me once again to the feet of the cross, where I beheld Jesus' suffering on my behalf. What was in the mind of Jesus during those moments?—'Not my will but Yours be done.'"
"Thus, such a dramatic event became for me an opportunity to do the will of my Heavenly Father. The worst day of my life became the best day of my life. I asked God that, if He wanted to take my life that day, He do it in such a way that I would give Him glory in my death."
Sometimes the moments of our greatest desperation as believers reveal the triumphant nature of that precious faith that has overcome the world.
Sometimes the moments of our greatest desperation as believers reveal the triumphant nature of that precious faith that has overcome the world (1 John 5:4). He was at the end of his life, as far as he knew, and that precious faith given by God shone with clear radiance. What an encouragement that God will never let our lights go out! It is by grace that God sent the Spirit of His Son into the heart of each of His children, so that our new disposition is to cry out, "Abba, Father!" (Gal 4:6). And it is by grace that God spared Gianluca's life that day.
"Now," he explains, "we are more aware than ever of the fact that we must depend on the Lord's grace in whatever ministry He would entrust to us." His plan is to return as soon as possible to plant a church in Italy and join the pastoral training efforts of ITA. It is our prayer that Gianluca will indeed use his life, training, testimony, and trials, all for the glory of the God who saved (and healed) him, and that many Italians through him would be brought to worship Jesus Christ.
Gianluca is just one of many men who have been trained at Italian Theological Academy. ITA exists to train local church leaders in Italy, men of God both current (elders & pastors) and future (young Timothys), how to preach the Word and shepherd the flock, so that they may be equipped for every good work to Christ's glory in the church and beyond.