In the 1990's a series of wars and ethnic conflicts divided what once was the Socialist Federal Republic of Yugoslavia into six separate countries—Bosnia and Herzegovina, Croatia, Macedonia, Montenegro, Serbia, and Slovenia. For much of the watching world, these conflicts produced little more than the need to redraw lines on the map; however to the people in the region, war produced a great deal of devastation and a series of humanitarian crises.
During that period, Misko Horvatek, who had trained at The Master's Seminary, returned to his homeland of Croatia with the hopes of planting a church and taking the gospel of Jesus Christ to his homeland. He also had a heavy burden to help train nationals in pastoral ministry and expository preaching as well as provide tools for lay preachers and pastors which would enhance their knowledge of the Scriptures. Wrestling with the reality of the Croatian War for Independence, Misko found himself caring for the practical, daily needs of his war-torn country. As he continued to care for the needs of his countrymen, he would realize his dream of planting a church. To this day, the church he pastors is the only evangelical church in a predominately Roman Catholic region—one church of ninety in his county that proclaims the true gospel. As he approaches fifty years of ministry, Misko continues to serve as a faithful soldier for Christ in an area spiritually ravaged by those proclaiming the false gospel of the Roman Catholic Church.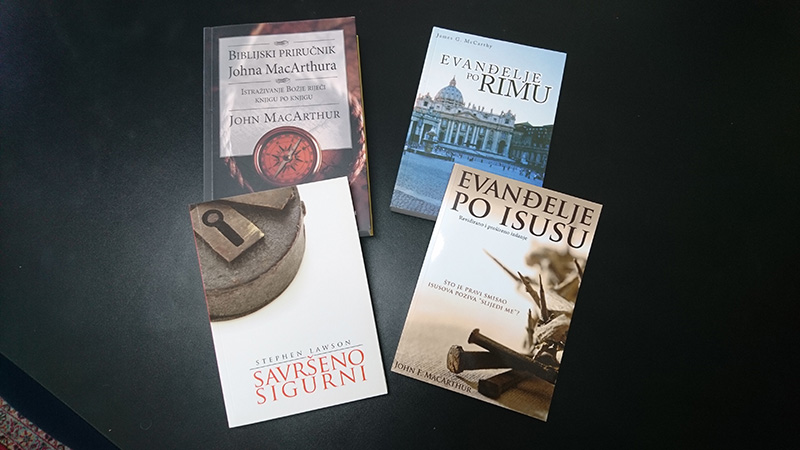 Misko also serves as president of Theological Biblical Academy (TBA), a member school of The Master's Academy International in Croatia. Through his work, many first-generation Christians are trained to take the true gospel throughout the region. Men are being equipped to proclaim God's Word through expositional preaching, which is a completely foreign concept for most of the region. TBA has also managed to publish over twenty books for the use of church leaders and for the benefit of the church. TBA's continued focus on training faithful men to fill gospel-proclaiming pulpits has produced tremendous fruit. Graduates now serve in four of the six nations that once made up Yugoslavia. TBA also has an upcoming conference planned in a fifth nation, Macedonia, and hopes to begin training pastors there. Your prayers and support help Misko continue to serve the spiritual needs of his country, as well as train men to continue to take the gospel to the entire region.